Adult Programs
Health & Fitness

Big Foot
Wellness Club

January 8 - March 4
Big Foot Recreation and Aurora Health Care have teamed up to provide a FREE Big Foot Wellness Club!
Lots of prizes and incentives - just for working out and making healthy choices.
Details | Register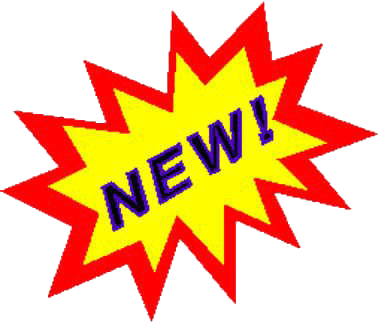 Pilates with Emily Haak
· Increase flexibility · Strengthen muscles · Improve overall health


Classes start March 14
Wednesdays: 4:00pm-5:00pm



· $28 for four AM or four PM classes/month

· $50/Month for both AM & PM classes
(8 classes/month)

· $8/Drop-in
Instructor Emily Haak is Pilates Method Alliance (PMA) certified
Yoga with Mary
Instructor: Mary Cwiklinski - YogaFit certified
Location: BFHS - Studio Room


Hatha Yoga

-

In this class you will develop strength, flexibility and mental focus to quiet the mind and relax the nervous system. All ability levels are welcome. Drop-Ins welcome. Class is on-going - join at any time.

| | | |
| --- | --- | --- |
| Tuesdays | 6:00-7:00 pm | $28/month |
Prenatal Yoga

- Prepare for the birth of your baby and alleviate pregnancy-related discomforts by practicing gentle, modified yoga poses and breathing exercises while learning strength and stamina. Yoga is beneficial for every stage of pregnancy.

Register In Advance

| | | | |
| --- | --- | --- | --- |
| Mondays | Jan 8 - 29 | 6:00-7:00 pm | $60 |
Restorative Candlelight Yoga - Slow down and heal the body and mind through passive yoga postures which calm the nervous system. Restorative Yoga is a quiet practice holding a few postures during class that includes seated poses with many props where there can be deep muscular and psychic relaxation. Accessible for all levels.

Class meets from 7:00 - 8:30 PM
Register In Advance


January 4

February 1

March 1
QiGong and Meditation with Lauren
Instructor: Mary Cwiklinski - YogaFit certified
Location: BFHS - Studio Room

Please register in advance although walk-ins are welcome
* Classes begin Jan 8; no classes Mar 26 & 28
QiGong

is an ancient Chinese form of exercise that encompasses 3 components: breath, mental focus and slow gentle movements that can be done standing or seating. With regular practice, it may help increase flexibility, energy and stamina.

Mon. 8:30 - 9:15 AM

Wed. 8:30 - 9:15 AM and
6:30 - 7:15 PM
Wednesday evening classes will only be available with advanced registration. Walk-ins will not be available.

· $50/Month for both AM & PM classes
(8 classes/month)
· $25 for four AM or four PM classes
· $7/Drop-in
Meditation is an ancient practice that's becoming more widely used today. Benefits include increased self-awareness, reducing stress, tension, anxiety, pain and insomnia. Calm your mind and rejuvenate your whole self. Meditations performed in chairs or bring your own seated cushion.

Mon, 7:45 - 8:15 AM
Wed, 7:30 - 8:00 PM

Wednesday classes will only be available with advanced registration. Walk-ins will not be available.
· $50/Month for both AM & PM classes
(8 classes/month)
· $25 for four AM or four PM classes
· $7/Drop-in
Back To Top
HIIT (High Intensity Interval Training)
Instructor: Tonya Schultz, Certified Trainer & Group X Instructor
Location: BFHS Studio Room


This interval based class combines quick high intensity exercises followed by shorter recovery periods. Ultimately you burn more fat in less time! Be sure to arrive 10 minutes early. Get a full workout in in half the time!
| | | | |
| --- | --- | --- | --- |
| Monday | Tuesday | Wednesday | Friday |
| 5:00 - 5:30 AM | 5:00 - 5:30 AM | 5:00 - 5:30 AM | 5:00 - 5:30 AM |
$20/4 Classes; $40/8; $60/12; $80/16
$6.00 Daily Drop-In
Low-Impact Fitness Class

Instructor: Gail Connelly
Location: Faith Ev. Lutheran Church, Walworth
Fee: $4 Daily Drop-In Rate; $30 per month
Pay the instructor prior to class


This class offers low impact and step aerobics with stretching and strength training emphasized. It also includes some Yoga and Pilates. Free weights, resistance bands and mats are available for use or bring your own. Bring a large towel. Every class is different and challenging! From beginner to advanced--work out at your own level of fitness. Pay by the month or per class.

Days
Time
Mon, Wed, Fri
8:45-9:45 am
Classes run year-round!
100-mile Challenge

Walk-Run-Hike-Snowshoe-Bike-Swim
The best way to stay motivated is to challenge yourself whether it's at the gym, outside, or your home. Join anytime. All you have to do is register, download the mileage log or pick it up at the Recreation Office, and start being active!

Dates: March 1 - May 31
Fee: FREE - register anytime
Register

Once you reach 100 miles, you earn a Long Sleeve T-shirt!
Back To Top
Adult Walking Club

Instructor: Annette McNamara
Meeting Location: Big Foot HS Studio Room
Mondays & Wednesdays from 9:30 - 10:30 AM
January 8 - February 14
Fee: FREE
Please register In Advance, although drop-ins are welcome

Come and get the blood pumping! It's a perfect time to socialize while getting exercise around the hallways. Annette keeps things fun and will challenge you along the way.
Beginner's Guide to the Fitness Center
Instructor: Tonya Schultz, Certified Trainer & Group X Instructor
Mondays from 5:30 - 6:30 PM
Location: Big Foot Fitness Center
Fee: $10 / class

Dates

January 8

February 5

The fitness center can be an intimidating place especially if you're looking to start a fitness routine. In this "hands-on" class, Tonya will show you how to safely use the equipment.

Register for each class individually
10 Weeks to a Healthier You!


Time to commit to yourself! Take 10 weeks to focus on making changes with this fitness program that will touch on exercise, nutrition, and lifestyle changes. A personal assessment at the beginning and end so you can see the changes you have made. YOU ARE WORTH IT!


Kathy Nisius, Health Coach & PT
Dates: Jan 9 - March 15 (10 weeks)
Tues & Thurs 6:00-7:00 am
BFHS Studio Room
Fee: $100/person

Train for a 5 K

Wanted to run a 5K but not sure where to start or looking to improve your time? Take 10 weeks to help get ready for summer and have fun along the way with a support group! One day will focus on strengthening and stretching to avoid common runners weaknesses and the other day will focus on running and building endurance to finish 3.1 miles.
Optional 5K race at the end: The Saint Francis de Sales 5K on May 26

Kathy Nisius, Health Coach & PT
Dates: March 14 - May 19
Wed & Sat 6:00-7:00 am
Fee: $100/person (10 weeks)
Meet at BFHS Studio Room
Ballroom Dance Class (16 and Up)


Instructor: Jessica Blazekovic
BFHS Studio Room
Fridays from 7:15 - 8:15 PM
April 20 - May 18
New Dates: May 11 - June 8
Fee: $60 per couple

Register
Make it a date night and learn how to dance the night away - learn to ChaCha and Waltz. Grab your partner and let's get dancing!
Learn to Line Dance (16 and Up)


Instructor: Jeanne Case
Wednesdays: Jan 31-Feb 21 (4 classes)
5:15-6:15 pm
BFHS Studio Room
Fee: $20/person
Register
Have you ever wanted to join the crowd dancing to the Boot Scootin' Boogie, Copperhead Road or Sweet Home Alabama? Now is your chance to show off your skills on the dance floor! Learn dances in the studio room, THEN put your skills to test at Whiskey Ranch on Wednesday, February 28 from 7:00 - 9:00 PM !
Painting & Quilting
Quilting Club

Learn this great skill of functional art with Barb! For the experienced quilter, this is a great time to sew and socialize with fellow quilters. Bring your own material or for an added $15, materials will be provided.

Instructor: Barb Makovec
Wednesdays, 6:30-8:30 pm (6 classes)


| | |
| --- | --- |
| Session 1 | Feb 7 - Mar 14 |
| Session 2 | Apr 4 - May 9 |

BF High School - E36
Fee: $35; +quilting materials $15 (if needed)
Register
Paint at 10 Pin Pub - Adult Workshop

Instructor: Jennifer Stoll


New Location

: Ten Pin Pub - Walworth
Time: 6:00-9:00 PM
Cost: $35 / Class
Register
January 25: "Owl Babies"
February 22: "Winter Woods"
March 22: "Rustic Cross"
April 26: "Red Umbrella"
May 24: "Full Bloom Beauty"


Create a 16"x20" acrylic pattern painting to keep for yourself or give as a gift. Using simple brush-strokes, follow the steps exactly or add your own creative touch. Designed for ALL skill levels, from first-time beginner to advanced. All supplies provided.

| | | | | |
| --- | --- | --- | --- | --- |
| | | | | |
| "Owl Babies" | "Winter Woods" | "Rustic Cross" | "Red Umbrella" | "Full Bloom Beauty" |
Board Painting Workshop

Instructor: Jennifer Stoll
Location: 10 Pin Pub
Thursday, May 10 from 6:00 - 9:00 PM
Register
Take home a customized wooden sign. Paint the background in whatever color and texture you like. Follow Jennifer step-by-step (if you prefer) for the pattern, then add a monogram, last name, or favorite quote to personalize the design shown. Completed piece is on a 16" square, hand-crafted, wooden sign.

Enrichment Classes

Cheese Tasting & Cheese Boards (Ages 18 & Up)

Instructor: Denise & Terry Woods, Owners
Location: Highfield Farms; W4848 State Line Road, Walworth
Time: 6:30-8:30 pm
Fee: $28 per person
Register

Come out to the creamery! You'll taste and learn about cheeses from around the world and in your own "backyard." Additionally you'll be able to see the facility and equipment used to make cheese with the milk from their small herd of grass-fed Jersey cows. Each session includes different cheeses and accompaniments along serving ideas. Participants 21 years of age and older are welcome to bring wine - glassware will be provided.

| | |
| --- | --- |
| Date | Class |
| January 20 | The Quiet Time for Cheese |
| February 13 | February is for Cheese Lovers |
| March 14 | Mad for Cheese |
| April 28 | Spring is in the Air |
| May 17 | The Season Begins |
Walworth Cellars Wine Classes

Walworth Cellars
6:00-6:45 pm
Free - register in advance Ages: 21+

The Basics of Wine Tasting
Wed. January 17

Learn basic wine aromatics & matching descriptions to taste like a pro.

French Wine
Thurs. March 8

From Bordeaux to the Rhone Valley, you'll taste some great French classics.

Red Blends
Wed. May 2

Taste examples of Red Blends and better understand why winemakers select certain grape varieties for blending.
Mixology 101

Instructor: Danielle Walbrandt
Thurs, Feb 8 from 6:00-7:00 pm
Location: 10 Pin Pub
Fee: $30/person
Register

Perfect cocktail favorites, make your very own cocktail and compete with your friends! There will be three cocktail making techniques with expert advice and entertaining demonstrations. You'll now be the mixologist having fun with glasses, garnishes, etc!
Back To Top
Writing Fact as Fiction (16 and Up)

Instructor: Kristine Larson
Location: BFHS Library
Thursdays: January 25 - March 1 from 5:30 - 7:00 PM (six classes)
Register
Pen short stories from your life experiences then rearrange, embellish, and create to your own fancy. Including in-class writings, readings, and weekly assignments. Bring paper and your favorite writing instrument. After class one on one discussions available. Learn – create – enjoy!
Beginner's Guide to Estate Planning


Presenter: Alyssa S. Wilson, Estate Planning Attorney
Location: BFHS W8
March 22 from 7:00 - 8:00 PM
Fee: FREE
Registration required by March 1
Alyssa will help you better understand the need for wills, setting up a trust, the in's-and-out's of a Power of Attorney as well as how to avoid Probate.
Financial Literacy Classes

Instructor: Jim Pfeil
Location: Big Foot HS - Room E36

Free
(please register in advance)
Social Security - Strategize to Maximize
Wednesday, March 7
6:00 - 7:00 PM


When should I apply for Social Security? How can I maximize my benefits? How will this affect my spouse? You have a lot of questions to answer. Mistakes can be costly. Join us for a short presentation to learn how to sort through the options to help ensure the choices you make are tailored to your needs.



Preparing for Long-Term Care
Tuesday, April 17
6:00 - 7:00 PM

Extended care is a difficult and costly condition. Care-giving is a family affair and it's important to have a strategy in place before care is needed. Learn what long-term care is and is not, and why preparing for it should be a priority for families.

Back To Top
Community First Aid & CPR with AED (Ages 16 & Up)

Instructor: Darrell Hessenthaler, American Red Cross Instructor

Location: BFHS Room E36
Register


| | | | |
| --- | --- | --- | --- |
| Class | Dates | Time | Fee |
| Full First Aid / CPR Class | April 9 | 6:00 - 9:00 PM | $65 |
| Recertification | April 9 | 5:15 - 6:00 PM | $35 |
AARP Smart Driver Course

Instructor: Mike Dressendorfer
Location: BFHS Room W8
Fee: $15 AARP Member/$20 AARP Non-member
Date: Saturday, May 5
Time: 9:00 am-1:00 pm
Register
Learn about current rules of the road, and how to operate your vehicle more safely in today's increasingly challenging driving environment. All participants will receive safe driver certification from AARP upon completion, many insurance companies offer a premium discount.
Women's Self Defense

Instructor: Bill Henniger
Location: BFHS Upper Gym
March 14 from 6:00 - 8:00 pm
Register
Turn fear into POWER. Learn what to do in case of an attack, including how to break free from common grabs and holds. This hands-on course with instruction and practice will teach several techniques that are easy to memorize and extremely effective. It's serious business - but Bill will make it fun to learn and practice.

* Wear comfortable clothing *
Back To Top
Reduce Stress: 4 Natural, Simple Steps to a Healthier, Happier You

Instructor: Laura Porstner, LPN
Location: BFHS Studio Room
Fee: $30
Saturday, April 21 from 8:00 am - Noon
Register
Some consider stress to be the underlying cause of many illnesses. In our fast paced, busy lives what can we do about it? Learn how stress effects our body and what we can do to manage and reduce it's physical effects. Topics include breathing techniques, grounding and filling, QiGong and the power of positivity. Most of these techniques are easy to do, cost nothing to perform and can be done anywhere, anytime. Utilizing them will lead to a less stressed, happier, healthier you.
A Little History - Show & Tell

Location: Golden Years, Lower Level Meeting Room
Date: Thursday, January 25
Time: 7:00 pm
Fee: FREE
Show off your family photos, scrapbooks, antiques or tell a story. Tell about your ancestors from any part of the world or the history of this area with a story or picture.
Hosted by the Walworth & Big Foot Prairie Historical Society
Back To Top
Black Point Estate Speaker Series

Location: Big Foot HS - Room W8
Thursdays from 6:00 - 7:00 PM
Fee: $5 / session (please register in advance)
Sorid and Scandalous Tales of Geneva Lake
January 18


Hear the historic gossip of Lake Geneva including the dish on a 1950s bank robbery, the town's tie to prohibition gangsters and tales of the Lake Geneva sea serpent. Tour includes more of the "sordid and scandalous" past of downtown and the historic Maple Park neighborhoods.



The Golden Era of Steam Yachting: Geneva Lake and Its Sailors
February 15

Geneva Lake has a long history of pleasure craft on its waters. Introduce yourself to examples of the more than fifty, mostly private, steam yachts popular from the 1870's to the 1930's on Geneva Lake. This program will include details about the boat builders, their owners and their mansions – of course!


The Great War: Anti-German Hysteria and Conflict on the Home Front
March 15

Given Wisconsin's large German-American population, anti-German hysteria had a significant impact on our State. Learn about the United States' slow march to war, reasons for staying neutral and our patriotic response once war was declared. This program will look at the national, regional, local and personal responses to the outbreak of war in 1914 and subsequent U.S. involvement in 1917!


They Can't All Be Museums: Historic Preservation in Walworth County through Adaptive Use
April 19

Historic preservation is a challenging endeavor, but when successfully accomplished, can enrich a community. This program will highlight ten examples of buildings throughout Walworth County that were saved from the wrecking ball through adaptive use. Some of the buildings on this list might surprise you.


Back To Top

Sports & Active Recreation
Drop-In Pickleball


Ages 16 & Up
Come join the Big Foot Pickleballers! Our Pickleballers are a friendly bunch and welcome all skill levels.

We have all the equipment and no experience is required to participate. Come try it out - you'll be hooked!

Sunday & Wednesdays*
6:00-8:00 pm
FREE
BFHS East Gym


Fitness Center ID or "Pickleball Only" ID required**
** Contact the Recreation Office to arrange for an ID

*Please check the Activity Calendar for blackout dates

Pickleball Events


Jan. 17 from 6:00 - 8:00 PM
Skills & Drills Sharpen your skills with drills!
$8 / person - advanced registration required
March 24 from 10:00 AM - 1:00 PM

Pickleball Tournament
Doubles, round-robin doubles social tournament (no registered partners required). The initial bracket is based off of registered skill levels. Games are played to 11. Win by 1.
$30/person
Register by 3/10


($5 discount if registering by 3/1)
Snowshoeing Club

Come out and snowshoe our way through Walworth County. Each event includes hot chocolate and cookies! Hikes may be canceled if there is inclement weather. We will still hike if there is no snow. $5 snowshoe rentals available for boots Size 1 & up. Kids 12 and under must be accompanied by an adult.
Advance registration required

Sun, Jan 14

Duck Pond - Fontana

1:00 - 3:00 PM

Sat, Jan 27

Kishwauketoe
Hike with Bonfire

6:00 - 8:00 PM

Sun, Feb 11

BF State Park - LG

1:00 - 3:00 PM

Sun, Feb 25

White River - Elkhorn

1:00 - 3:00 PM
Back To Top
Social Paddle & Pub (16 and Up)


Guide: Charlie Vandebogert
Meet at: JNT's Parkside Marina - Whitewater Lake
May 30 at 5:15 PM
$5 - advanced registration required
Register

*** Follow: https://www.facebook.com/socialpaddle ***

Enjoy a relaxed 2 hr social paddle on your kayak, canoe or paddleboard. Boats are available for rent. More outings will be planned for the summer - so stay tuned!
$15 rental kayaks available
Kayaking 101 (16 and Up)


Eric Howden
Time: 4:30-6:30 pm
Fee: $15/session
Location: Meet at the Abbey Marina

Tues, June 5 or
Thurs, June 7

Before you head out on the water, be sure to learn the paddling basics! On land we will discuss paddling safety, equipment, how to properly hold a paddle and demonstrate techniques. On water, participants will learn how to be efficient in strokes and understand the boat's stability. Class includes all equipment, but you're welcome to bring your kayak.
*** Follow: https://www.facebook.com/socialpaddle ***
Back To Top
Adult Beginning Fencing (Ages 15 & Up)



Owner/Instructor: Sabine Harmann
Location: Allez Fencing Group
31 N. Wisconsin St., Darien, WI
Learn the exhilarating sport of fencing. All equipment is provided. Bring: thin soled gym shoes, t-shirt, long workout pants and a water bottle.

| | | | |
| --- | --- | --- | --- |
| | | | |
| | | | |
| | | | |
| | | | |
| | | | |
| 5 | Tue | May 1 - 22 | |

Contact the Recreation Office if you are interested in registering

Adult Golf


Due to the late April snow, all golf classes are pushed back one week.
Instructor: Jack Shoger, P.G.A. Instructor
Location: Abbey Springs Golf Course
Date/Time: Saturdays at 1:15 pm
Fee per session: $20 Resident / $25 Non-Resident
Take All 4: $60 Resident / $70 Non-Resident
Register
Become a better golfer in an affordable group class environment. Basic fundamentals will be stressed, with a challenge for each student at their own pace. A limited supply of clubs are available.

| Class Topic | |
| --- | --- |
| The Key to a Better Golf Swing | April 21 April 28 |
| Putting Fundamentals | April 28 May 5 |
| Short Game | May 5 May 12 |
| Playing the Game (Putting it Together) | May 12 May 19 |
*For Adult Sports Leagues please see
the Sports Leagues page*