Our new guide has been sent to the printer, but get a sneak peek here!

· Online Registration will be available by August 19
·Guides should be in mailboxes by August 24

If you're not on our mail list, contact us and we'll be happy to send you one!

Thank you for your understanding as we whip things into shape.

August 27-30
All parking lots will be closed for sealcoating and new lines. As it gets closer, check back on available school entrances.

P.S. The tennis courts are ready - enjoy the fresh courts!
We sell discount tickets
Through September 2
Great America · Milwaukee Cty Zoo · House on the Rock ·
Noah's Ark · Mt. Olympus · Big Foot Zip Lines
Don't go until you buy your tickets from us!
Pricing and details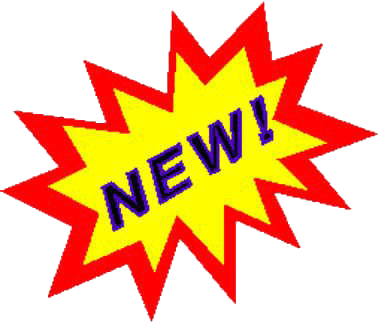 Pickleball Clinic with Dave Weinbach
Thursday, August 18 from 5:00 - 7:00 PM

Join Dave and KaSandra Gehrke and improve your strategies, skills and knowledge of the game. Limited spots available. $35
Register
Dave is the 2015 USAPA National Champion and 2016 Men's Pro Division Gold Champion.

Get Your Fit On - Join the Fitness Center or "Drop-In" at a Class
Beach Yoga: Mondays from 8:45 - 9:45 AM (Country Club Estates beach)
Gentle Yoga: Tuesdays from 10:00 - 11:00 AM
Mixed Level Yoga: Tue & Thurs from 8:45 - 9:45 AM
Low Impact Fitness: Mon, Wed, Fri from 8:45 - 9:45 AM
Cardio/Strength/Core: Mondays from 5:30 - 6:30 PM
Private Music Lessons at Big Foot
Youth & Adult 30 minute lessons
Guitar
Drums/Percussion and Piano
Available time slots

Fencing for Youth & Adults
at Allez in Darien
Ages 6 - 10: Thurs, Sept 22 - Oct 13
Ages 11 - 14: Wed, Sept 21 - Oct 12
Adult: Tues, Sept 20 - Oct 11
Register
Valley of the Kings
Join us for an educational tour of this private sanctuary for rescued lions, tigers, wolves and other animals.
Advanced registration is required
August 27, Sept 24 & Oct 29
2:30 - 4:30 PM

Fontana Beach
All movies start at Dusk (approx. 8:30PM)
$1.00 Admission

June 11 - Inside Out
June 25 - Star Wars: The Force Awakens
July 9 - Jaws
July 23 - Zootopia (rain out)
August 6 - The Martian
August 20 - Zootopia (rain makeup)

Sharon Community School
Movie Nights
All Sharon gym movies start at 6:30 PM
$1.00 Admission
June 24 - The Good Dinosaur
July 22 - Star Wars: The Force Awakens

Click for weather forecast