Summer isn't here yet - but our Summer Guide is...
Get a sneak peak!

· In mailboxes April 27 (Non residents May 4)
· Online registration available April 25
· Events loaded in Google Calender April 27

Register

David Thoreson
"Eye Witness to our Changing Climate"
Thursday, April 26 at 7:00 PM
David is an inspirational adventurer, storyteller, photographer and environmentalist. You'll be captivated by his adventures!
Advanced Tickets $15 Adult / $5 Child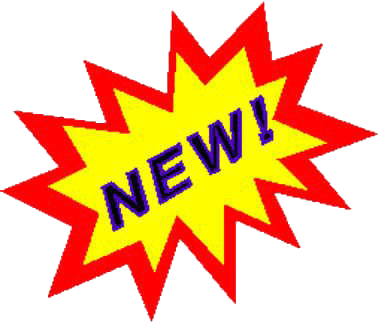 Pilates with Emily Haak
· Increase flexibility · Strengthen muscles · Improve overall health

Wednesdays: 4:00pm-5:00pm



· $28 for four AM or four PM classes
· $50/Month for both AM & PM classes
(8 classes/month)
· $8/Drop-in
Instructor Emily Haak is Pilates Method Alliance (PMA) certified
Paint at 10 Pin Pub - Adult Workshop

Instructor: Jennifer Stoll
Ten Pin Pub - Walworth
Time: 6:00-9:00 PM
Register

Create a 16"x20" acrylic pattern painting to keep for yourself or give as a gift. Using simple brush-strokes, follow the steps exactly or add your own creative touch. Designed for ALL skill levels, from first-time beginner to advanced. All supplies provided.

April 26: "Red Umbrella"


Thursday, April 26 from 6:00-8:00 pm
Meet & Greet coaches, board members and learn more about the
Wolves Football & Cheerleading

Walworth Memorial Library
* Late Registration Fee Waived *
Wolves Web Site

Valley Of The Kings Tour

Saturday, April 28
2:30-4:30 pm
Join us for an educational tour of this private sanctuary that cares for animals of all sizes. VOTK provides refuge for abused, abandoned or retired lions, tigers, wolves and other animals.
Advance registration required.
Hidden In Plain Sight
April 30 at 5:30 PM or 6:30 PM
BFHS - Music Room
Parents, educators & caregivers - come and be educated on trends, drug slang, sign, symptoms, hiding spots and more.
Free - Registration not required.
More Details
Big Foot High School News
Outdoor Athletic Facility Proposal

It is important as a tax payer to have knowledge of the school's needs, the overall proposal, and tax implications.

Please visit the Athletic Proposal web site, attend meetings, share information with your neighbors and ask questions. Thank you!
Private Music Lessons at Big Foot
Youth & Adult 30 minute lessons
*NEW* Violin Lessons!
Guitar/Drums/Percussion and Piano
Available time slots
Parent-Tot Times
Open Gym with Dean
Tuesdays: 11:00 - Noon
Big Foot Studio Room

"Unstructured" play time. It's a great way to socialize and play with lots of fun toys!
Drop-in $2
Craft Time with Miss Elyse
Wednesdays: 11:00 - Noon
Big Foot Studio Room

Each week is a different fun craft! You don't want to miss one.
Drop-In $2

Cheese Tasting & Cheese Boards
"The Season Begins"
May 17 6:30 - 8:30 PM


Instructor: Denise & Terry Woods
Location: Highfield Farms; W4848 State Line Road, Walworth
Register
Click for weather forecast